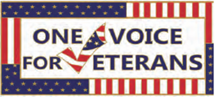 Who better, then our own organization, can understand the challenges facing veterans, service members and military families every day. Experiencing financial difficulties should not be one of them. We should be there to help our Colorado families who have run into unexpected financial difficulties. Any eligible Veteran in need of assistance across the State of Colorado can apply for a one-time grant of $500. The foundation receives referrals from VA Social workers, Veterans Service Officers, and other non-profit organizations. In the event the need is greater than the assistance that can be provided, the veteran is referred to outside resources for additional assistance to prevent eviction/ or loss of shelter, help with employment, interviewing and resume writing. Veterans will also be referred to our Veterans Service Officers for help with VA claims and benefits or, to their local human services agencies for any additional state assistance that they may qualify for.
Isn't it time we start taking care of our veterans and their families right here in Colorado. Purchase one of our veterans' pin for $3.00 and for every pin sold $2.00 will go to the Colorado VFW Foundation. Host your own fundraiser and earmark your proceeds to help our veterans. What better way to honor our veterans, service members and their families than by being there when they need us the most. Your consideration for this worthy project would be greatly appreciated.
Every year our Department VFW office receives more requests than they can fund. Last year alone 207grant applications were received totaling close to $96,000. 92 applications were denied due to various reason such as their application was incomplete, their request was not within the foundation guidelines or they just weren't eligible.
115 grants totaling over $55,000 were granted. They made a difference in someone's life. You may ask yourself where the money went, break out as granted:
1 Delta,  1 Golden,  1 Firestone, 1 Englewood,  1 Fort Collins,  1 Parker, 1 Centennial, 1 Northglenn, 1 Pueblo, 1 Wheat Ridge, 1 Littleton, 2 Greeley, 2 Westminster, 2 Federal Heights, 3 Arvada, 6 Thornton, 16 Aurora, 10 Lakewood, 36 Denver and 17 Homeless in the Denver Area, Colorado Springs, and in Adams, Arapahoe, El Paso counties.
If you are a veteran and in need of emergency assistance, please fill a grant application form and send it to:
VFW Department of Colorado Headquarters
Colorado VFW Foundation
1400 Carr Street
Lakewood, CO 80214
or for more information call (303) 421-1630. Applications are processed on a first come first serve basis. Incomplete applications will not be processed.
We are and always will be, "One Voice UNITED for Veterans and their Familites!"
Your VFW Auxiliary President
Carolice Gelatt
Membership Matters: Recruiting is a team effort and leads to increased membership in the Auxiliary.  We need a positive and enthusiastic attitude as we go into the future.  The more members we can recruit and retain provides more support and care for our veterans and their families.
New Members: Have membership applications and promotional material available at your Post.  Always carry applications in your purse, wallet or have available in your car.  The VFW Auxiliary Leaflet showing how we are helping our veterans can be ordered free.  It is an excellent way to inform prospective members about our programs and can be used as an insert with the application.
Retain Members: Keep members informed and up-to-date about Auxiliary activities using different methods such as newsletters, social media, email and telephone – however they would like to be contacted.  Do not give up trying to engage members to participate.  Look at what types of experience they might have and ask them.  New members are critical but do not underestimate the importance of retaining existing members.
Mentoring New and Existing Members and Building for the Future: We all CARE about our members.
C = Catch a new member when they first join.
A = Ask new and existing members to participate in activities and events.
R = Remember how it feels to be acknowledged.
E = Engage new and existing members in a program that fits them.
Our goal is to maintain contact with each member and always extend a hand of friendship.  You can also teach new members about programs, answer questions and ask for new ideas they may have.
Recruiter Trainer Workshop: To retain and grow membership we need to be vigilant.  Training is available and can be scheduled for the Auxiliary on planning a membership campaign, motivating prospects, presentation techniques and understanding eligibility.  As your recruiter trainer, I will get you information and tools you need to reach your goals.  There are many resources available.  Please contact me with any questions you might have and to schedule a training session.
Thank you for your efforts toward membership growth and all that you are doing for our veterans and their families.  We can work together to "Catch the Dream for Our Veterans" and have "One Voice UNITED for Veterans and Their Families".
Linda Reinpold
National Certified Recruiter Trainer
Greetings to all Auxiliary members!
With the holiday season quickly approaching, time seems to be running short to accomplish all tasks that we would like to finish.  Continue the great volunteer work you all have been doing in your communities.  Thank you to everyone for reporting.  For those that did not make it to Council of Administration in August, I would like each Auxiliary to report at least once a quarter and to submit a Youth Groups Supporting Our Veterans Citation for a youth group that volunteers their time helping our Veterans.
With the youth taking a break from school for the upcoming holidays, there will be more opportunities in which we will be able to work with them by involving our youth in more projects, helping to build a stronger bond with them.  Taking the time to mentor our youth today will create quality leadership skills for them tomorrow.  Rewarding youth for doing the "right thing" might also encourage them to continue doing positive actions in the future.  One of our National Program goals is giving out Random Acts of Patriotism (R.A.P.) cards and coins.  If you happen to see a youth performing a Patriotic Act, please reward them with a R.A.P. coin or card.  Coins can be purchased at www.vfwstore.org.  There is a new R.A.P. card template and three different youth patriotism award certificates (fillable) that are available at www.vfwauxiliary.org under the Youth Activities Program.  Another program under Youth Activities is the Veteran History Project (VHP) where Veteran's personal accounts of war are shared for future generations to listen to or read to better understand the realities of war.  There is a Field kit available if you have youth that would like to participate in this project.
As all of you know, these awards are also available for youth and youth groups.  The Outstanding Young Volunteer of the Year and the Outstanding Youth Group of the Year Awards will be presented at State Convention in June 2018.  For more information on all requirements and application deadlines, please download from the Department website, make a copy from the Colorado Program Book, or visit the Youth Activities table during the Council of Administration weekends.  The Youth Groups Supporting Our Veterans Citation can be submitted to me at any time until 10 April 2018.  These application forms can be found on the department website.
* The Outstanding Young Volunteer of the Year Award
* The Outstanding Youth Group of the Year Award
* The Youth Groups Supporting Our Veterans Citation
Please continue to let me know all that your Auxiliaries are doing in your communities and all the different youth groups you work with through your program reporting. Enjoy the holidays! And remember……
REPORT! REPORT! REPORT!
Patsy Gilmore
Department Youth Activities Chairman
This was a very busy and active period at many of our hospitals and CLCs.  I had the privilege with our Department President Caroline Gelatt, and my Co-Chair Linda Reinpold, to visit with residents and participate at the All Patient's Day at Pueblo Veterans Care Facility and CLC, Spanish Peaks Veterans CLC at Walsenburg, Veterans CLC at Homelake (Summerfest), Fitzsimons VA State Hospital / CLC (Fall Festival) and Bruce McCandless Veterans CLC in Florence.  There are so many activities and so many volunteers that benefit our veterans and their families.  These events make such a difference in the lives of the residents and their families.  Thank you so much to everyone that participated and assisted.  Thank you also to those who visit and provide services regularly to our veterans—care and support that they have come to depend on and appreciate.  As noted previously, if you have an event or activity (Christmas party, patient's day, community day, etc.) that you think would be good for Department Hospital Representatives to attend, please send me a note and we will make an effort to be there.  There are 10 facilities within the Department of Colorado, and if possible we would like to make it to at least one special function for each one.
I was asked by an Auxiliary member if all volunteer hours must be completed within one year to be counted and credited toward pins and other awards.  The answer is most definitely NO!  Please contact me or my Co-Chair if you have any questions regarding the awarding of pins and other volunteer recognition.  We would like to see our volunteers recognized more for the incredible work that they do and will be happy to clear up any questions or concerns that you might have.  We received word that the new Rocky Mountain Regional VA Medical Center in Aurora may be looking for volunteers and may begin to hire for some positions.  Please contact them if you have any interest in these areas for further information.
September was Military Suicide Awareness and Prevention Month and I hope that each member is doing all that they can to become more aware and informed about how to combat this.  I will be giving a 1 hour presentation and training about this subject at the upcoming COA in Fort Morgan during the month of October.  Please try to attend if you can.  We must become informed about how we can help on the personal level, at the Post level and at the Department level.  If you cannot attend, please know that you can pass on information to the Veterans Crisis Line 1-800-273-8255 and Press 1 to connect to a specially trained and experienced person, text 838255 to connect to a VA responder or go on-line to www.veteranscrisisline.net.
Thank you again for your incredible support and assistance!  If I or any of my team can assist you in any way to make the Hospital Department the best that it can be, please do not hesitate to contact me directly.
Phil Reinpold
Department Hospital Chairman
We are now in the month of November, hopefully all auxiliaries have sent out a dues reminder to all continuous members.  Encourage members to get activated on MALTA where they can update their information and pay dues online if they wish.
Have you recruited a new member or a rejoined member? "JUST ONE", I challenge each of you to recruit "JUST ONE" I wouldn't challenge you if I couldn't do it myself, and I did recruit a rejoined member.  We need our organization to grow so we can have more helping hands to assist our Veterans and work our programs.
Each auxiliary received a packet about membership.  Those were given out at our Council meeting in August and I mailed all those that weren't picked up.  Please share that information with the auxiliary members.
Please be aware of the National awards.  Each auxiliary that attains 100%+ in membership by June 30, 2018 (based on their June 30, 2017 membership) will receive $40.00 from National. I believe every auxiliary can use $40.00.
"New" Retention Award $250 to one Department in each Program Division with the highest percentage of ANNUAL continuous members who pay their dues online using MALTA through their individual profile.  Percentage will be based on their prior year's total number of annual members paid.
"Catch Five Member" Recruiter Award.  Each Auxiliary or VFW Post member who secures 5 new and / or rejoined members from July 1, 2017 to April 30, 2018 with the official form received at National Headquarters no later than May 31, 2018 will be honored with a Catch Five Member Recruiter pin (you can only earn this pin once, no matter how many you recruit).  The official form can be found in our Department Program Book.
The National Membership Achievement Award (NMA), you must recruit 20 NEW Auxiliary members before April 30, 2018.
I mentioned all the Department Awards in my last article and they can be found in the Department Program Book.  If I can help in any way, please feel free to contact me.
I know we can "Catch the Dream For Our Veterans" if we remain "One Voice UNITED for Veterans and their Families"
Loyally,
Rosie Mitchell
Department Membership Chairman
This morning I was greeted with the sad news of the loss of yet another auxiliary in our Department.
Reflecting and pondering on the chain of events, there are questions that we must ask ourselves.  Where would "your and my" auxiliary be headed if officers were to become unable to fulfill their duties?  Is there someone who would be willing to step into that vacant office and move forward, keeping the auxiliary functioning?  Do we depend on just a few members to do everything or do we share the load and the joy of a job well done?  Are we giving information to all members so that they can be part of our mission.  Sharing knowledge makes our organization stronger and sustainable.  After all, how many of us will be holding the same office in another 20 years?  And yes, I hear the collective groan, followed by the words ooh no.
As we enter into the fall, I am asking that we take some time and look around our meeting room.  Are these the same people at every meeting?  Are there different age groups in attendance and people from different backgrounds?  In other words, is there diversity in your meeting?  Does your meeting encourage m ale and female members?  Are we all listening to discussions, in the meeting room, in the social meetings and perhaps over coffee?  Are we extending our hand in friendship and asking for help?  One of our very good tools is the "Member Questionnaire".  Please consider spending some time and postage and mail this questionnaire to your members.  Remember that no names are used.  This is simply an information gathering tool so that you can become more aware of members feelings and what can be done to enhance our auxiliary and to better assist our veterans and their families.  We do not always want to hear the negative things and yet there can be no change if we only hear positive comments.
When someone does a good job are you giving them not only a thank you, but also a small certificate or a "Good Job" card.  If someone has a better way or more efficient way of doing a task , look, listen and most of all appreciate that they are willing to share.
Social media: Wow what a great tool, using the different forms of communication that we literally have at our fingertips.  Some words of caution.  Once something is put out either on e-mail, facebook, twitter etc. it is there for the whole world to see.  Even if a message is sent personally, it can be shared.  We can use these tools to get news to members and also share about upcoming events.  Remember that negative comments on social media can be very damaging and have far and wide consequences. Use discretion and most of all be courteous.
Please fill out your "Are you Healthy" form and return to me.  Your Auxiliary may win a $25. Award.  Two awards will be given at October Council in Fort Morgan.
Loyally,
Colleen Rylant,
Department Chief of Staff
Howdy All, Can you believe that summer is already gone?  Our Auxiliary year has begun busy…full of energy…and working very hard to spread the Buddy Poppy word.  Now that we are moving into the fall & winter seasons we have a great deal of work ahead of us!!  Please encourage your auxiliary to make this November extra, extra special and to include more activities to honor our veterans.  We are designating November as National Military month.  We should honor our veterans more than one day…Veterans Day…and honor them each day!!  November is also the birthday of the Marines and December is the anniversary of Pearl Harbor.
We need to be visible at Post, Auxiliary, and Community events to support our veterans.  We need to be there with our Buddy Poppies.
During the holiday season, please think of creative ways to decorate with poppies…on the Christmas tree, making beautiful wreaths, decorating Tom turkey (No, not the real turkey!).  More than anything…use your imaginations, be creative, enjoy!!
We encourage you to advertise your events through newspapers, radio, and social media formats.
During this time, please remember our veterans in the hospitals, nursing homes, clinics, libraries, schools, etc., during the holidays and really all year long.  Leave a basket of poppies and brochures to educate.
Please make sure that your auxiliary have plenty of buddy poppies on hand!!  Order early, order more than you think you'll need.  Don't limit the possibilities of use!!  Please report any activities, projects, and drives completed…We need your numbers…especially how many drives, how many purchased, projects, and brochures distributed.
Remember our mission is to support the veterans!  Please work hard to distribute and spread the Buddy Poppy story and inform ALL of the goodness that the little red poppy does for our veterans.
Above all, have Fun!!
Ron Boone,
DepartmentBuddy Poppy
Did you honor the Teachers of our youth?  Don't forget to get your Winning Smart/Maher Citizenship Education Teacher Award Applications to your District Chairmen no later than Nov. 15th as they have to be at Dept by Dec. 15th.  Then don't forget to report every thing you did for this, even if you had no Applications to turn in.
Are you working with your Patriotic Instructor?  You should be working together,.  What & when they "instruct the members in the proper use of and salute to the Flag" (Sec. 820, Bylaws, 2017), at your meetings.  Again, report it.  How many attended, how much time for just that portion.  Not your miles, as you were going to the meeting anyway.
Days to fly 'Old Glory'; Nov: 7 Election Day, 10 Marine Corps Birthday, Veterans Day, 23 Thanksgiving Day.  Dec: 7 (half-staff) Pearl Harbor Remembrance Day, 25 Christmas Day.  Jan: 1 New Year's Day, 16 Martin Luther King Jr. Day.
Have you held or are planning a 'Family Freedom Festival' at your Post?  This is new, for this year.  This is one way that ALL of your Aux & Post Chairmen and members are able to participate in.  What a great way to host a Membership drive and letting the community know what all we do and are involved with.  I would be more than happy to answer any questions and assist if I can.  Questions? My contact info; 1-719-290-0164 or This email address is being protected from spambots. You need JavaScript enabled to view it.
Reporting, I know... sometimes it seems that is all we want you to do.  Have you looked at this years report form?  How many youth & adults attended your events?  How many Aux & Post members assisted? D escribe what your 'team' did.  What hand outs did you give out?  From the reports I've received so far, it looks like many are all ready doing good things! Keep up the great work!!!
Many of our Holidays are approaching, and I hope all of yours are good ones!
"Patriotism is not a short and frenzied outburst of emotion but the tranquil and steady dedication of a lifetime"- Adlai Stevenson
Rena Cales
What has an active 4H program, a military and veteran helpline, a freshly dredged fishing pond and its own water treatment plant?  Your VFW National Home!
Please familiarize yourself with the VFW National Home website.  It's a wonderful tool to help you understand the mission and the facility that is so important to veteran & military families.  For these families in crisis there are many paths to recovery that passes through this important VFW program.  It could be as simple as a phone call to the helpline that got them assistance navigating the bureaucracy of VA.
For a onetime fee of $35 you can become a life member to the VFW National Home.  It is one way you can show your commitment to helping veterans and their families.  I am actively recruiting life members this year.  Each life member I sign up will be entered in a drawing to receive a VFW National Home Life Member shirt to be awarded at our 2018 VFW State Convention.  Wow! I already have nine new members signed up.
There is a new video out that is very inspiring.  It very effectively demonstrates how your VFW National Home helps families in crisis.  A link is on their website.
As you know I recently visited our VFW National Home.  There is a slide show of photos taken during my visit on the VFW National Home website.  How many pictures am I in on this slide show?  Send an e-mail to me with the answer.  All correct answers will be entered into a random drawing for one prize at our March COA in Pueblo West.  On a personal note.  I would like to thank everyone for their cards and prayers while I recovered from my surgery.  Your well wishes brightened my day and made my recovery less painful.  I am truly blessed to be a part of this wonderful organization.
More Information can be obtained at: vfwnationalhome.org
Any questions, ideas or comments for your Department of Colorado VFW Auxiliary National Home for Children Chairmen can be e-mailed to This email address is being protected from spambots. You need JavaScript enabled to view it.
Raymond Moelder
Department VFW National Home for Children Auxiliary Chairman
Happy Fall! Thanks to everyone sending cards and providing comfort to our members in need.
We are no longer using the Courtesy Report.  Please report chaplain activity under Hospital on the Program Reporting Form.  Cards being sent no longer need to be broken down by category.  Just report the total number of cards sent under Hospital.  Hours, dollars and mileage incurred as you perform your duties will also be recorded under Hospital on the Program Reporting Form.
If you feel a member in his/her time of need would benefit by receiving cards, please notify me at This email address is being protected from spambots. You need JavaScript enabled to view it. and I will send out the request.  For a death, please send the family's mailing address information.
A fillable "Taps" form located on the department website may be used to report a deceased member.  The member will be listed in the Colorado Veteran, and honored at the Joint Memorial Service at State Convention.  In addition, please ask your Auxiliary Treasurer to notify National through MALTA of the member's death; or send the VFW Auxiliary Membership Update Form to our Dept. Treasurer, Cindy Anderson.  Don't forget to also notify your District of the member's death so that person can be honored at the District Memorial Service.
Thank you for serving our Veterans as One Voice United for Veterans and their Families!
Kathy Carlson
Department Chaplain
At COA in Craig I talked about this program, Veterans and Military Support, being all about HOPE!! We Auxiliaries are meant to offer hope. With Veteran's Day soon approaching, we need to step up our efforts and see what else we can do!!
Our National Ambassador has declared the month of November as Military Family Month. Our Ambassador, Karen Dotson, compares the Veterans & Military Support Program to the hoop of a Dream Catcher where the hoop is the circle of life. Likewise, the Veterans & Military Support Program is the flagship program that embodies the circle of life for our veterans and their families. So, what can we possibly do to make this month extra special? This is a wonderful opportunity to reach our to our entire community and inform them of our intentions…to recognize our heroes and provide simple acts of kindness so that all are able to "Catch the Dream for Our Veterans". Get your community tuned in to what you want to do…and I am quite sure they will either want to help or genuinely appreciate what you are doing!!
Spread the word!! Spread the Love!! This is a huge challenge, as I know many of our Auxiliaries are stretched to the max..some with only a few dedicated members doing a large portion of the work. But, please, find that project that you love!!
Could you…
Have a baking day…quick breads, muffins, cookies
Have a dinner…spaghetti, tacos, etc.
Ice Cream social ~Pizza night
Pancake supper
Game night
Thank you cards
Thinking of you cards
Certificates of Appreciation
Try incorporating all Auxiliary programs to support our veterans and their families. There is no better way to promote patriotism, our freedom and love of our country than to celebrate the love of our military family during this time period. Please make sure you visit the schools, hand out and educate the public on the significance of the buddy poppies, teach the folding of the flag and the proper etiquette in handling the flag.
What a challenge!! I know you will do an awesome job…And please remember to report all the wonderful activities that your auxiliary has done!!
Questions?? Call, write, email. I would love to hear from you, and suggestions..Yes, I need all the help I can get!!
We are: "ONE VOICE UNITED FOR VETERANS AND THEIR FAMILIES".
Loyally,
Rose Naughton,
Department Veterans and
Military Support Chairman
Greetings to everyone!! First of all, Congratulations to our new Department Officers especially our Department President Caroline Gelatt and Commander Ed Adkins.
As some of you know, this year I will be your Department Fundraiser (aka Ways and Means) Chairmen and the Veterans Pins person. I know that Lenny Dolan has left big shoes to feel so any good luck you can send my way would be fabulous!
If you have not seen the veterans pin you're missing out!! It is a gold rectangle, that has red and white stripes, with sections of blue with gold stars. The saying states, "One Voice for Veterans". You can purchase these beautiful pins by sending me an order form in the mail or via email and I will mail the pins to you. The cost per pin is $3 and you are to resell the pins for $3. If you resell the pins at a higher cost, you are to be sending the extra proceeds into myself or Department Treasurer Cindy Anderson. ALL the monies raised from this pin are to go to the Colorado Veterans Foundation that our Colorado Department handles.
This year, at each Council of Administration I will have cards, calendars, other things and at least one drawing each time. There are some great items to give out as prizes for these drawings so you defiantly want to go to C.O.A.'s so you don't miss out on a chance to win one of these items. If you have any questions, please do not hesitate to contact me.
Wishing you all a great summer and see you soon at our first C.O.A. in Craig Colorado.
Stephanee Trujillo
Auxiliary Department Fundraiser Chairman
Good day, my name is Lennie Dolan and I am the Historian for this year.  I would like to ask a favor from all the Posts and Auxiliaries.  When you have a special program at your Post, I would like a few pictures so that Caroline can enjoy looking at her year's pictures for years to come.  If you have a phone that can take pictures and they could be sent to me via email, my email address is: This email address is being protected from spambots. You need JavaScript enabled to view it..
Thank you for your support
Lennie Dolan
Department Historian